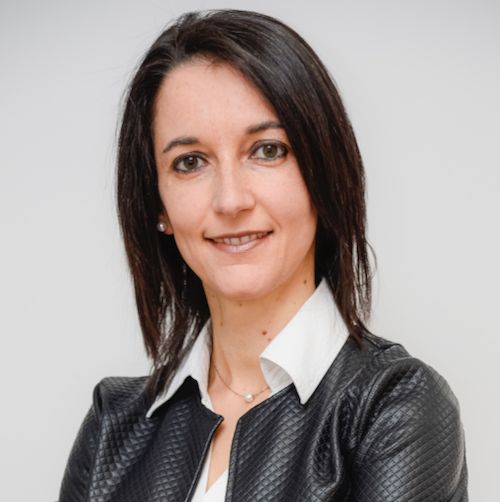 Elisa Ughetto (Ph.D.) is a co-founder and director of the Bureau of Entrepreneurial Finance (BEF), a joint research center of Politecnico di Torino and Politecnico di Milano. She is an Associate Professor at Politecnico di Torino, where she teaches Accounting and Corporate Finance and Entrepreneurial Finance at undergraduate level. She has served as Associate Editor of Journal of Small Business Management and Journal of the International Council for Small Business. She currently serves as Associate Editor of the International Journal of Innovation and Technology Management and PlosOne and she is a Member of the Editorial Board of Small Business Economics, Management Decision, Venture Capital: an Entrepreneurship Journal, IEEE Transactions on Engineering Management, Journal of Industrial and Business Economics.
Elisa is research associate at the Bureau of Reasearch on Innovation Complexity and Knowledge (BRICK) at Collegio Carlo Alberto. She is scientific advisor for the Observatory of Climate Finance, Politecnico di Milano. She is a member of the Scientific Committee of Social Impact Agenda per l'Italia. She has been Visiting Scholar at the European Investment Fund and at the Washington University in Saint Louis, Visiting Professor at the University of Augsburg and at the Université de Lyon Jean Moulin. She is a member of the European Science Foundation, College of Expert Reviewers, and College of Review Panel. She is co-coordinator of the Ph.D. course Entrepreneurship and startup creation from University research of Politecnico di Torino. She sits in the Board of the national Ph.D. program in Sustainable Development and Climate Change. She has worked as principal investigator and research member on projects funded by the European Commission, the European Investment Bank, the Italian Government, the European Patent Office, and the Bank of Italy.
Her current research interests are in the areas of entrepreneurial finance, management of innovation, technology transfer, finance for innovation. She has contributed articles to international refereed journals, such as Entrepreneurship Theory and Practice, Research Policy, Industrial and Corporate Change, Technovation, Technological Forecasting and Social Change, Journal of Corporate Finance, Journal of Banking and Finance, British Journal of Management, Cambridge Journal of Economics, Small Business Economics, International Small Business Journal, Journal of Small Business Management, International Journal of Production Economics, IEEE Transactions on Engineering Management, R&D Management, Journal of Economic Surveys, International Business Review, Journal of Business Research, Regional Studies, and Social Science and Medicine, among others.